Testimonials
What our client says about us!
When it comes to moving large shop equipment, Naegeli is the only choice anyone should make to ensure it is done properly, efficiently, and safely. We relied on Naegeli for our combined shop move into a new facility moving over 1,000 tons of equipment on a very compact timeline to minimize downtime. They performed stupendously with absolutely no issues!

There was not a single damaged item because of their experience and attention to detail in making sure it is done right the first time. They were always on-time, but more frequently ahead of schedule. Communication and coordination was a breeze with no need for micro-management and they never had an issue adjusting to changes if needed.

They have earned a lifelong customer for all of our transport and rigging needs. I have and will continue to strongly recommended Naegeli Transportation for anyone in need of an honest, professional, and reliable heavy equipment moving company!
‍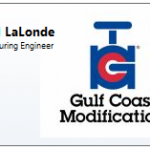 Daniel LaLonde
Naegeli,
It is such a pleasure working with your company who always seems to have all the answers to our machine moving questions and solutions.

I would highly recommend your company which makes machine moving safe and easy.
Thanks you Naegeli for all your hard work, safe work, quick response and knowledge.

‍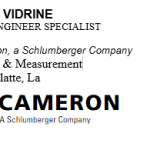 Carl Vidrine
Naegeli transport is the only company I use to deliver my equipment to my hard earned customers. I've been in the machine business for almost 15 years and before that I owned my own machine shop. I'm a firm believer that you get what you pay for. Why would you trust anyone else with a high end piece of equipment? If you want to worry and babysit the rigging than please use someone other than Naegeli.

Do yourself a favor and use the best. You'll sleep better knowing that everything will be handled professional and respectfully. All of my good customers have even built long term relationships with Naegeli because of who they are and what they do. Byron and his crew stop at nothing to make my customers happy and it's a pleasure to watch them do what they do. They make it look good!!!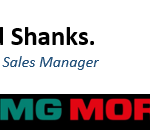 Tad Shanks
Naegeli is a very important partner for us. We move machines quite often, and it's comforting to know when I hire Naegeli, the job will get done in a timely and professional manner. Regardless of machine size, from small to very large, their team makes it look easy, a testament to good equipment and very experienced people.

I depend on Naegeli to get the job done right and on-time, every time, and I recommend them to anyone requiring machine rigging without hesitation.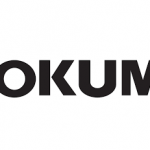 Ted Winkle
Naegeli has proven to be an indispensable business partner in any situation we have brought to their team. They have continually, without hesitation, made the changes necessary to mitigate safety issues, whether its personel or equipment needs in nearly any environment. It has been my pleasure to refer to Naegeli as one of our own family members here at Baker Hughes a GE company.
‍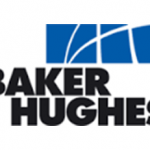 Dudley Meredith
In the early nineties, I was involved in the coordination of moving five divisions of an oil field company into one location. My responsibilities revolved around one of the five division's machine shops that was moving along with two other shops that were moving in from out of state.
We had several rigging companies come in and bid the job. After several weeks of debate, we selected a rigging company for the job. When the day of the move came and equipment started to arrive, it did not take long for us to realize we had selected the wrong company.
We called Naegeli Transportation to come in and take over the job. After Naegeli arrived and got to work it was evident, they knew their business. They completed the moved and became our rigging company of choice.
Since then I have used Naegeli Transportation for moving everything from large generators to forklifts without experiencing a single mishap. Naegeli Transportation is known for their punctuality, efficiency and most importantly their job knowledge. Over the years, they have moved items from Texas to Louisiana and back again without incident for me.
I have recommended Naegeli Transportation to many individuals and companies with the same results. Naegeli Transportation is a family owned business and that is exactly how they treat you….like family.
‍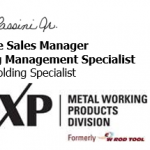 Ray P.