In Houston, Texas, a tower crane from Bigge's Gulf fleet is busy moving materials and equipment at a landmark mixed-use development. When complete, The Allen will feature a luxury hotel, condominiums, retail spaces, and commercial office buildings. One of our Peiner SK 575 Hammerhead Tower Cranes has proven to be an ideal fit.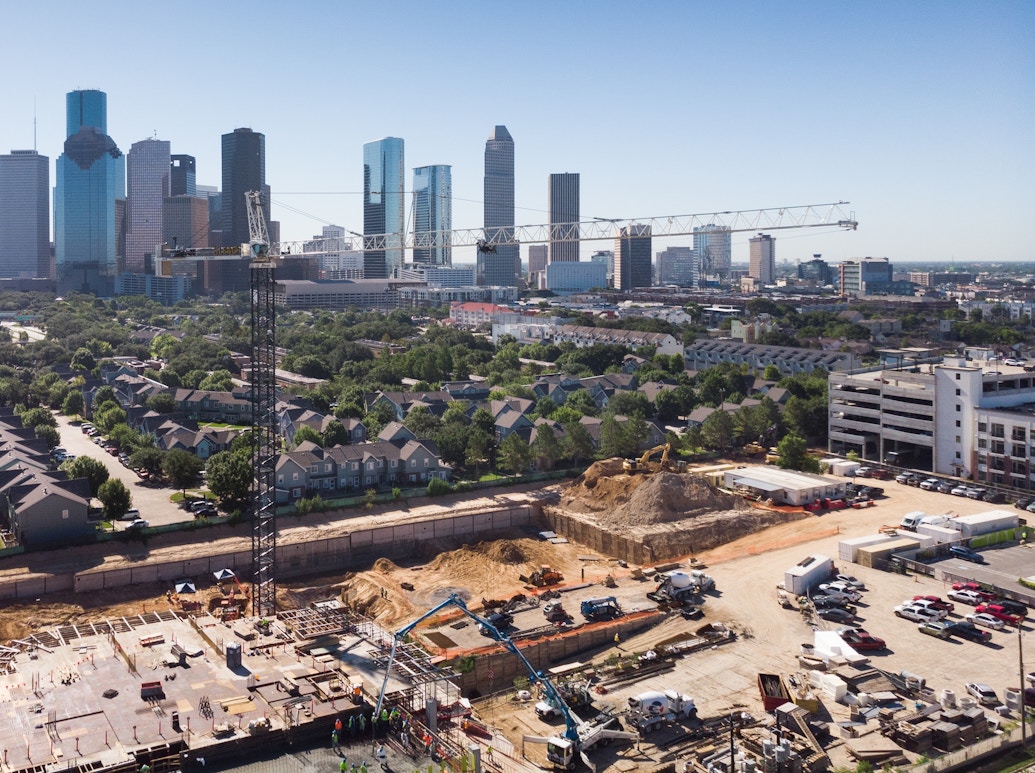 With a maximum capacity of 35 US tons and a jib length configurable to 262 feet, the SK 575 works tirelessly at this job site situated a stone's throw from Buffalo Bayou Park and downtown Houston. This type of mixed-use development is a familiar environment for our tower crane fleet. Bigge continues to provide top-notch equipment, service, and support for similar jobs across the country.
In terms of load capacity, height under hook, and jib length, we offer among the broadest range of tower cranes of any supplier in the country. In addition to hammerheads, our offerings include flat top, luffing, and self-erecting towers as well. Our team's depth of experience differentiates Bigge from the competition with in-house engineering, A&D crews, project management, operation, maintenance, and repair.